It is cheaper for you to buy Ender-3 3d printer with upgraded belt tensioner kit For Y-axis of Ender-3 3d printer.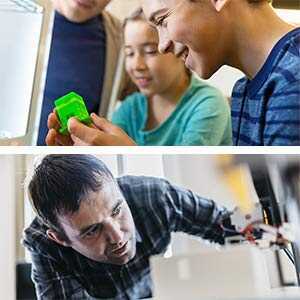 Low Price
Being an entry-level 3D printer, the kit is designed to invite imagination and innovation to children, students, and hobbyists. Its low cost expands its availability to school and home settings, while still providing a high-end print quality not found in low-cost printers!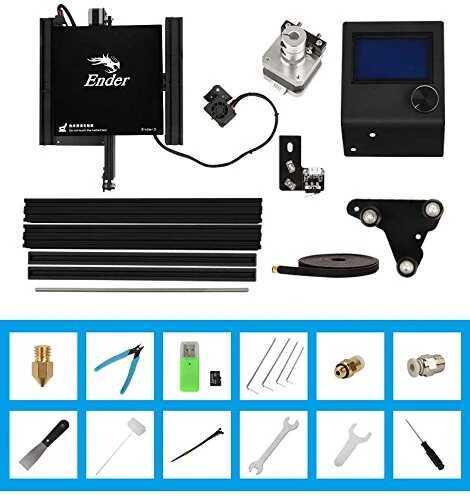 Semi-Assembled
The most complicated parts, like the hot end and the base, are pre-assembled. Only 10 minutes with 20 screws assembly before the first printing, simple assembly but more stable performance, Win-Win for fun and time.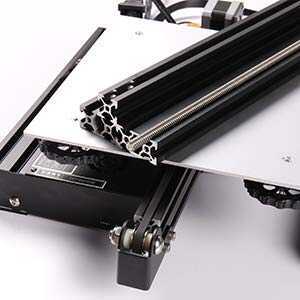 High-Precision printing quality
The entire assembly consists mostly of the only injection molded, CNC machined, and extrusion manufactured parts, ensuring precise positioning and keep the stable frame with High-Precision printing quality!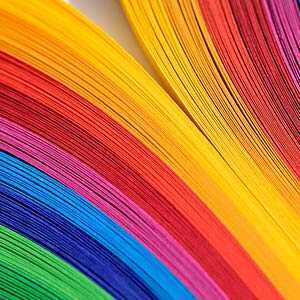 Full Filament Compatibility
The standard brass nozzle allows printing with most types of 1.75mm 3D filaments including PLA, ABS, PETG, and flexible TPU filament.
Resume Print
If electrical power is lost, prints can be resumed from the last layer when powered back on, saving time and reducing wasted filament!
Without Clogging
Our patented MK-8 extruder design greatly reduces the risk of a clogged nozzle.
Fast Heating
A high-watt density hotbed provides rapid heating, reaching its operating temperature in 5 minutes or less!
Large Build Volume
The 8.7 x 8.7 x 9.8" (220x220x250mm) build area allows you to create large and complex models.
Modeling Technology:FDM (Fused Deposition Modeling)

Printing Size:220*220*250mm Machine size: 440 x 410 x 465 mm
Package Size:510*400*190mm
Package weight:8.6kg
Max Traveling Speed:180mm/s
Filament :1.75mm ABS/PLA,WOOD,FLEXIBLE,Carbon fiber,PA....
Input:AC 100-265V 50-60Hz
Output:DC 24V 15A 360W
Layer Thickness:0.1-0.4mm
Nozzle diameter:0.4mm
Precision:±0.1mm
File Format:STL, OBJ, G-Code
Working Mode:Online or SD offline
Max Nozzle Temperature:255℃
Max Hotbed Temperature:110℃
Ship From

To:

Shipping Time

Czech Republic

Most Countries in Europe

3-7 business days

United States

United States

3-7 business days

Canada and Mexico

15-30 business days

China

Canada, Australia

15-30 business days

Most 3D Printer parts, accessories and filaments will be shipped seperately from China.

15-30 business days

Note: Processing Time 1-2 business days