1-year Guarantee 

but no returns or exchanges or refunds for defective items.
$230 OFF!
Defects:
Mainboard.

Switching power supply
Don't worry, we will send you these new parts for free!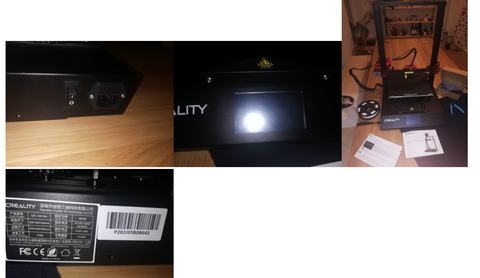 Join Us(Supports & Gift):  
1-YEAR GUARANTEE 

BUT NO RETURNS OR EXCHANGES OR REFUNDS FOR DEFECTIVE ITEMS.

Features:
-Contains All The Features Of CR-10S
-AUTOMATIC MATRIX MESH LEVELING - CR-10S Pro features a capacitive sensor, to automatically detect the bed and assist in reading a matrix of points across the bed for bed leveling.?Possibility of setting/adjusting Live Z Offset as you print
-Upgraded V2.4.1 MOTHERBOARD increase the stability and reliability of the printer¡¯s performance, also has TMC drivers which offer noiseless operation as well as eliminate salmon skin effects on the print results
-IMPORTED TEFLON TUBE - the CR-10S pro boasts Capricorn Teflon tubing ¨C possibly the best option for smoother filament feeding. Due to its high lubricity and high-temperature resistance, it improves the printing quality and accuracy.
-Bondtech Double Gear Extrusion Mechanism: The double gear extrusion mechanism has twice the grip on the filament to ensure reliable and smooth feed to the hot end.
-QUICK HEATING PRINT BED - The heated bed can reach up to 110¡ãC within 5 minutes
-BRANDED POWER SUPPLY - Durable Mean Well power supply, a reputable brand that¡¯s known for its reliability and safety.
-Dual Z-axis Screw Rods
-Improved Filament sensor: Alert you when the filament has run out or broken
-Improved AUTO RESUME PRINT function: Resume Print, which stores the print information and position of the print head in case of power failure or similar
-Integrated Touchscreen: for a more intuitive user experience.
?
?