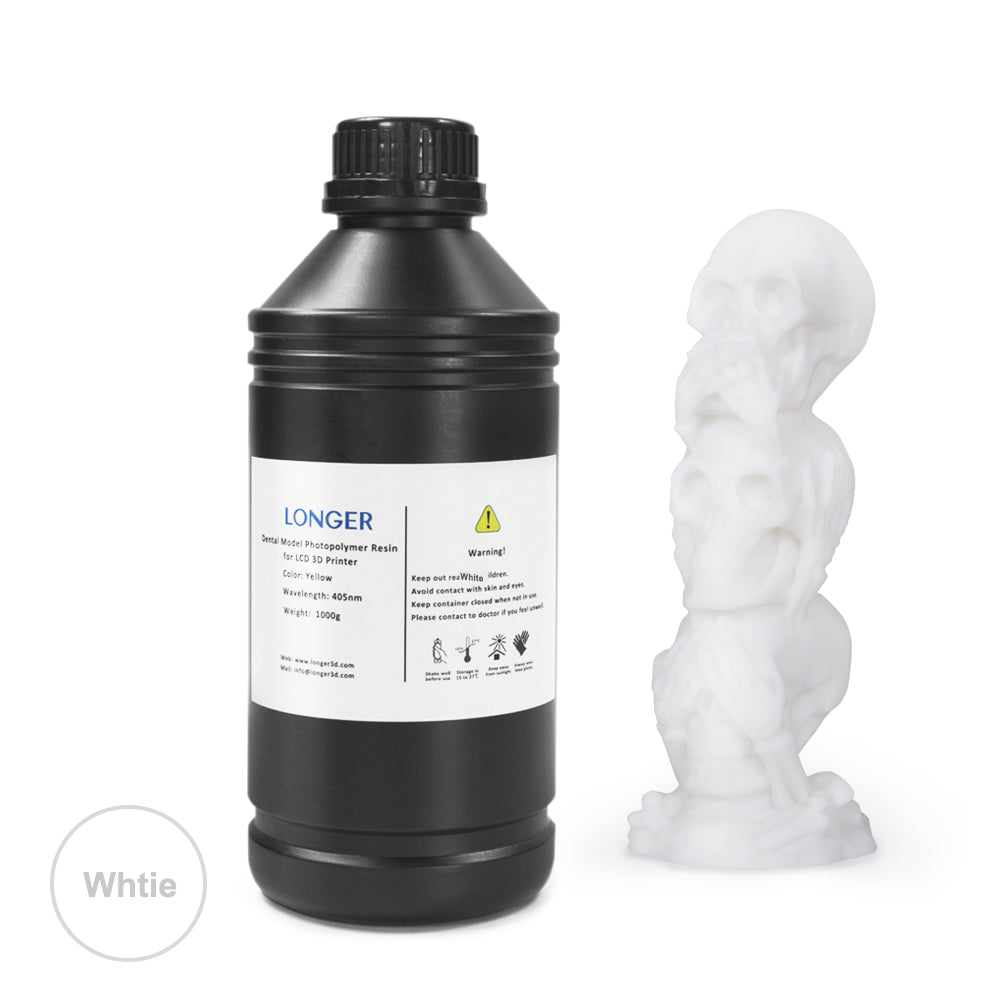 Feature: 
【LOW SHRINKAGE AND HIGH PRECISION】
【FAST CURING AND EASY TO DETACH】
【EASY TO STORE AND CLEAN】
【WIDELY APPLICATIONS】
【SAFE AND SECURE PACKAGING】
Parameter:
Solidify Wavelength: 405nm
Weight: 1000g 
Precaution:
Shake the bottle before pouring the resin into the tank.
Wear gloves and masks before using them to avoid direct skin contact.
Avoid printing too many items at the same time. Divide your production into several stages to achieve better results.
Clean finished models with IPA or Ethanol. Dip in alcohol bath and/or clean with soft brush remaining resin on the model.
Recommended storage temperature 20°C - 30°C.
To preserve the resin's characteristics, filter the liquid after each printing process and protect the containers from direct sunlight.